2024 Everything is Possible Planner
In 2024, the EIP Planner introduces you to the enchanting 417 Hz frequency. This particular frequency is conducive to releasing what no longer serves you, allowing you to let go and welcome change with open arms. It is the gateway to new beginnings, empowering you to embrace a future filled with infinite possibilities.
More than just a project planner, EIP introduces you to different frequencies that you can listen to for support as you embark on your journey to new possibilities.​ Immerse yourself in the captivating sounds, and let them uplift your spirit, enhance your focus, and inspire your creativity.
WHAT IS AUMNIPAGES?
Aumnipages, your all-in-one planning and journaling system. Our newest design for our 2024 Planners. Taking inspiration from the concept of multitasking, Aumni Pages seamlessly merges planning and notetaking into a single, versatile tool.
The very essence of Aumnipages draws from the Universal sound AUM, also known as Om, representing the "Ultimate Reality" in Hindu philosophy. Additionally, the Latin prefix "omni" meaning all, or in all ways, further enhances the encompassing nature of this exceptional planner.
With Aumnipages, you no longer have to switch between different mediums. Experience the convenience of having everything you need in a single, cohesive system.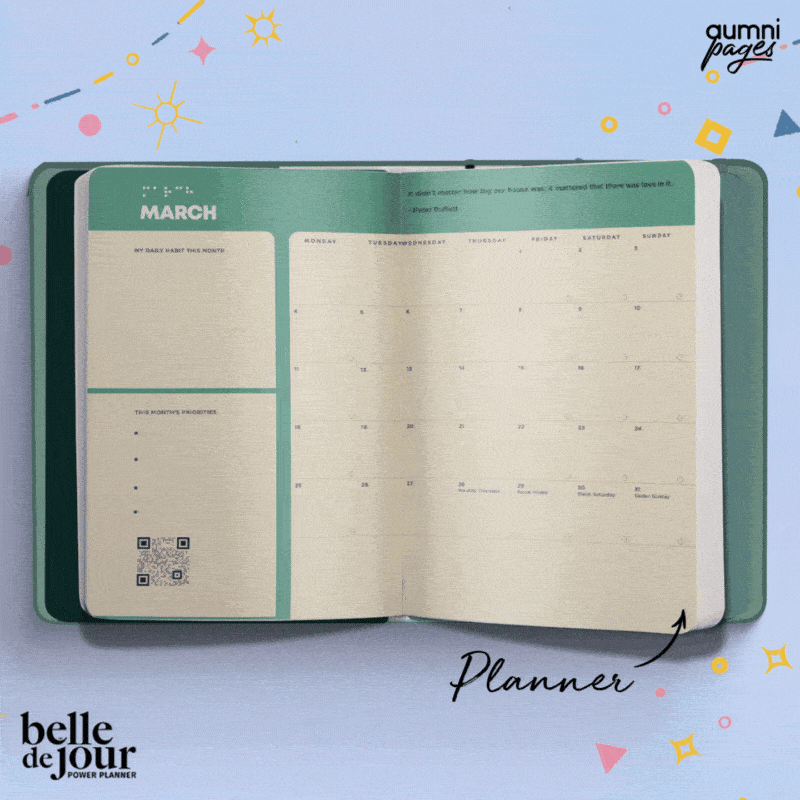 FEATURES:
Aumnipages design
12 Monthly Dividers ​
12 Monthly Calendars​
53 Weekly Spreads in vertical layout
12 Monthly Special Pages that feature scannable QR codes to sounds of nature tuned to the healing vibration of 417hz as you embark on your journey to new possibilities
Special Page Sections that help you through:​
Vision Setting​
Journaling Prompts​
Planning Guide​
Goal Setting
Let customers speak for us