BEGIN YOUR QUEST IN DISCOVERING YOUR INTENTION-FILLED LIFE
A happy life is simply a collection of smaller and meaningful pursuits. At Crazy About Paper, we call those tinier searches quests. It's all about activating small actionable steps and experiencing big changes. Every Quest Journal provides a safe place to write, draw, doodle, or plan your next great idea, goal, or dream that you're ready to take on.
starts at P280.00
HAVE YOU EVER WISHED LIFE HAD A READY-MADE ROADMAP?
Most of us have.

Uncontrollable situations can make our beautiful time-bound plans fall apart. You end up feeling lost, confused, and unsettled. But the big catch is this: life goals don't come pre-marked. It can get overwhelming, especially when we view life from a BIG PICTURE perspective.

But what if we look at life as a series of small pursuits?

Instead of approaching it as one big destination, let's travel through it in smaller and more intention-led QUESTS. Instead of committing to dates and deadlines, commit to the journey -- focusing on one part of your life at a time. Instead of letting life happen, take hold of what you can steer and design it to fit into your flow so that living life fully becomes joyful and natural.

Yes, there's A LOT to do but we want it to be attainable and meaningful for you.

If there was a way to map out your personalized QUEST and fulfill your deepest intentions and dreams, would you be ready to be less of a spectator and more of the author of your own life adventure?

Let us take you through the exciting and empowering process.
Break free from your limits and start your journey toward...
Your life is yours to explore! You are unique and so too should your journal be!

Design and create your own journal spreads and trackers that can help make every day a little brighter -- and more intentional! Nurture that part of your life you want to focus on or move towards a goal you want to attain.

Create an inspirational environment for self-love and celebrate your wins on your terms and with your personal and unique perspective.

The pages of our Quest Journals are an empty canvas, simply awaiting your creative self-expression.
There's something profound in having a place to share things that matter deeply to you.

Planning, organizing, and goal-setting have never been more inspiring than with our Quest Journal System. Whether it's personal development, mindfulness, or professional success, this journal is for anyone looking to take their lives by the reins.

What has been holding you back from starting a new chapter in life or reaching your full potential? It's time to ask yourself some important questions and set sail on an adventure to find the answers. Your future self will love you for it. We're rooting for you!

With the Quest Journal System, each day feels like a chance for renewal. Promote introspection and self-discovery through a daily log of your thoughts and feelings. Use it as an opportunity to reflect on what you accomplished, feel proud about it, and express gratitude for how things unfolded.

Getting enough sleep and exercise, eating well, and managing stress may be easier when you keep track of your progress with your personal holistic checklist. And you can do all that inside your Quest Journal.

The Quest Journal System is a fresh way to reinvent your productivity. You'll be taking control of your routine and accomplishing goals in no time! At the end of each day, you can always look back at what you've written and raise your glass to what you've achieved.

Relish those meaningful connections and relationships while safekeeping your memories in a beautiful safe space. Whether you're writing about love, work, or anything else that spills from your heart onto paper, let the Quest Journal be your personal confidante.

Use your Quest Journal to guide you through the process of planning your expenses, managing your money, and tracking your investments. It's a beautiful way to keep track of your days and monitor your money in a way that is both thoughtful and personal.
Quest Journal Holo Cover
P499
LET YOUR CREATIVITY, IDEAS, AND THOUGHTS SHINE THROUGH!
This journal is
beautifully made, both inside and out.
The outside of the journal has been
carefully molded to feature high-quality Holographic PVC for a glossier, iridescent look and feel.
This vibrant cover can perfectly protect your inserts and mold your ideas together in one place.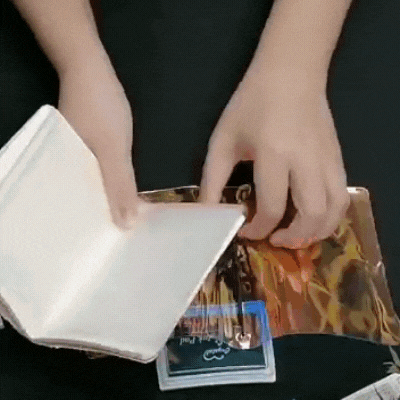 No wonder it's the one adventurers love to carry with them everywhere. T
his journal can help you push boundaries and make your imaginative journey a colorful experience.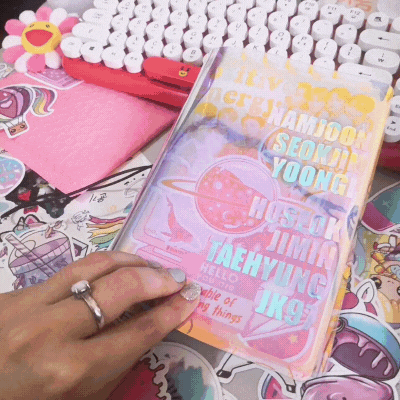 FEATURES:
IRIDESCENT COVER: The holographic Quest Journal is a beautiful and practical journal that can inspire you and bring out the best in you creatively.


DURABLE: Made of High-Quality material you can be assured that your thoughts will stand out from the crowd.


VERSATILE: Use your Quest Journal to write down your thoughts, goals, to-do lists, contacts, schedules, and so much more.


POCKETS: This notebook features an innovative storage system that allows you to store multiple inserts and designs at once without compromising on the beauty of each individual one.


REFILLABLE: It has a kraft notebook that is great for all types of writing. All inserts are refillable so you can reuse the leather cover for a long period of time.


VARIETY: Available in 3 different sizes. Travel, Medium, and Mini. Suitable for any time and occasion.


SPECIFICATIONS:
100gsm
Includes PVC pocket with cardholders and zipper
Mini: 9 x 12.2 cm
Mini: 80 pages of 1 notebook with blank pages
Medium: 13.2 x 18.1 cm
Medium: 80 pages of 2 notebooks (Blank and Dotted)
Travel: 10.9 x 21 cm
Travel: 80 pages of 2 notebooks (Blank and Dotted)
For full specifications, you can check the SPECIFICATION TAB