2024 Belle de Jour Power Planner - Classic Cover
Celebrate the 18th year of Belle de Jour Power Planner as we invite you to embark on a journey toward manifesting the life of your dreams. 

Featuring a stunning cover that captures the essence of anticipation and excitement, the Belle de Jour Power Planner showcases a Bella looking forward to the future. The vibrant sun symbolizes the radiant energy of power and ownership, blessing your life with confidence and determination. Each time you hold this planner, you'll feel inspired and motivated to take charge of your destiny.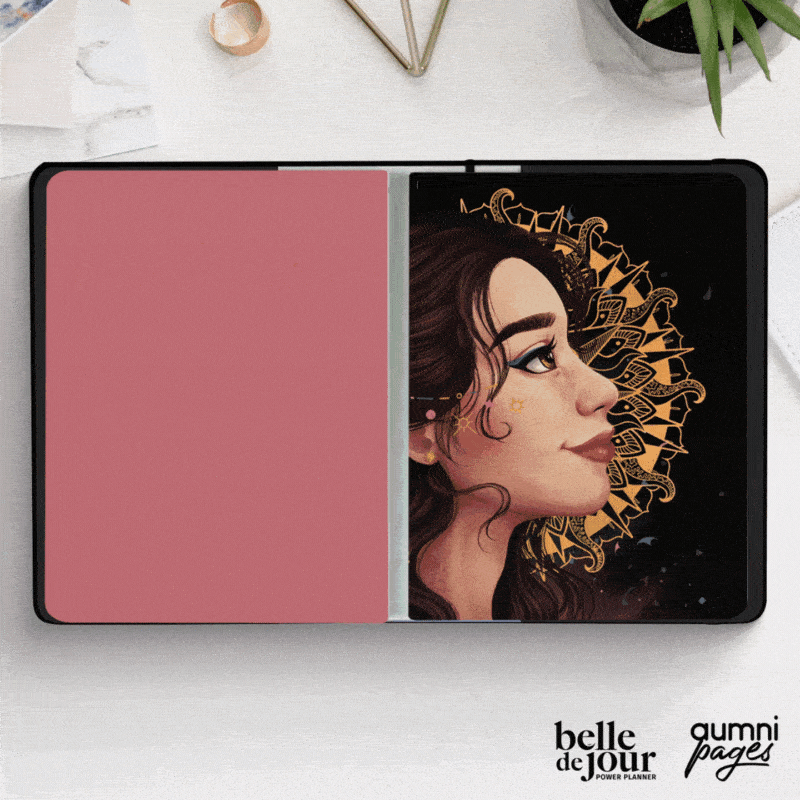 Each monthly divider is adorned with a healing crystal that would inspire your month with themes to take on your goals. With the help of journaling and planning, you will form a habit of discovering millions of possibilities, empowering your dreams, and making them happen!

WHAT IS AUMNIPAGES?

Aumnipages, your all-in-one planning and journaling system. Our newest design for our 2024 Planners. Taking inspiration from the concept of multitasking, Aumni Pages seamlessly merges planning and notetaking into a single, versatile tool.
The very essence of Aumnipages draws from the Universal sound AUM, also known as Om, representing the "Ultimate Reality" in Hindu philosophy. Additionally, the Latin prefix "omni" meaning all, or in all ways, further enhances the encompassing nature of this exceptional planner.
With Aumnipages, you no longer have to switch between different mediums. Experience the convenience of having everything you need in a single, cohesive system.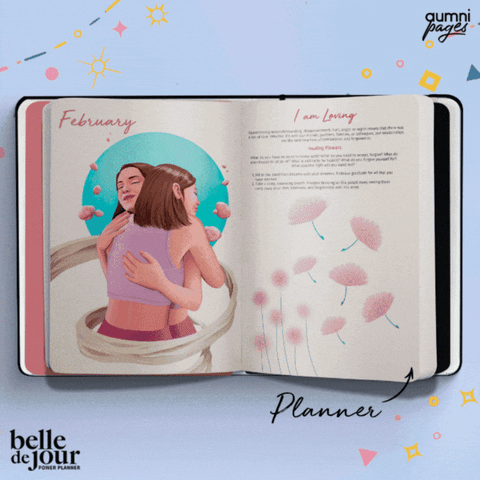 FEATURES:

Aumnipages design

Choose between Dated or Undated Calendars and Weekly Spreads
53 Weekly Spreads in vertical layout ​
12 Monthly Dividers ​
12 Monthly Calendars ​with scannable QR codes to access
EXCLUSIVE mobile and desktop wallpapers and monthly motivational how-to-use videos ​
60 Coupons from over 54 brands in the Perks of a Bella booklet

Special Page Sections that help you through:​

Vision Setting​
Journaling Prompts​
Planning Guide​
Goal Setting​
Let customers speak for us