2024 Focus Planner
This meticulously crafted planner takes inspiration from the awe-inspiring concept of Sacred Geometry, the mathematical harmony found in the natural world. The cover of the Focus Planner features a captivating mindfulness symbol, a powerful reminder to embrace the present moment. With each glance, you'll be gently nudged to release worries from the past and dispel fears of the future, cultivating a sense of calm and clarity.



Each monthly divider has a power word that you can use to ground your intentions for the rest of the month. These powerful words serve as guideposts, igniting your motivation and empowering you to stay on track.

WHAT IS AUMNIPAGES?

Aumnipages, your all-in-one planning and journaling system. Our newest design for our 2024 Planners. Taking inspiration from the concept of multitasking, Aumni Pages seamlessly merges planning and notetaking into a single, versatile tool.
The very essence of Aumnipages draws from the Universal sound AUM, also known as Om, representing the "Ultimate Reality" in Hindu philosophy. Additionally, the Latin prefix "omni" meaning all, or in all ways, further enhances the encompassing nature of this exceptional planner.
With Aumnipages, you no longer have to switch between different mediums. Experience the convenience of having everything you need in a single, cohesive system.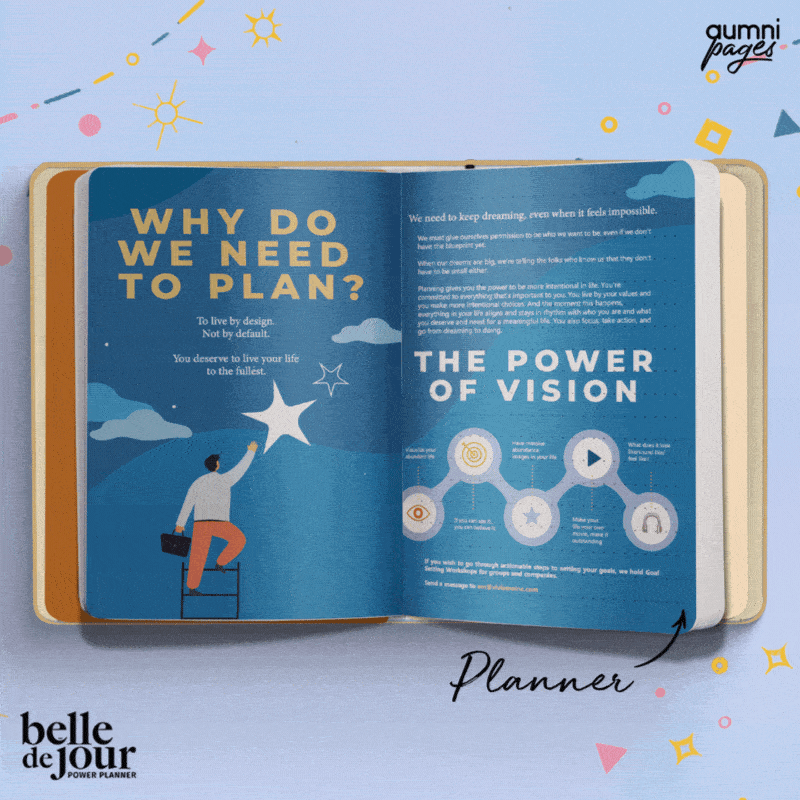 FEATURES:
Aumnipages design
12 Monthly Dividers with clever typography ​
12 Month-End Check-Ups​
12 Monthly Calendars
Spacious Weekly Spreads for task-taking, note-writing or gratitude-listing

Special Page Sections that help you through:​

Vision Setting​
Journaling Prompts​
Planning Guide​
Goal Setting
Let customers speak for us